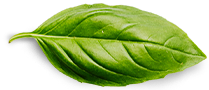 VotesService is glad to know that you are interested in knowing about us. Although VotesService believe that our work speaks about us, yet here are a couple of things VotesService thought that would be interesting for you.
I came into existence in the year 2018 with a vision to help customers win online contests. In today's e-commerce scenario, it is very important to deliver what is committed. With the same motto, VotesService have helped many of our customers win online contests. We believe in standing by our commitments and achieving results within the deadlines.
The VotesService is a young, strong, energetic team dedicated to delight its customers through various services.
Our team is technically qualified and skilled to work on various online contests and understands the contest requirements – more
Our team specializes in the following services which are provided through unique IPs and realistic profiles:
Email Verification Votes
Online Survey
Signup Registration Votes
unique IP Votes
any online Contest Vote
100% Safe & Secure
VotesService ensure the voting process is manually done. Only unique worldwide IP
Work Reports
We understand that you may want to know about the work progress. We share work reports with you for the completed work.
100% Safe & Secure
VotesService ensure the voting process is manually done. Only unique worldwide IPs is used as per your preferences. The votes are casted through unique emails & by using real profiles. Our exposure to various online contests has made us wise enough to avoid practices which result in disqualifications. By delivering human votes from unique IP Addresses we ensure the success of our customers. 100% Real & Human votes from us avoid disqualification in the contest. Our strength is that we do not use Auto Bots. If your profiles, page or others account harmed or banned because of our fans, followers, etc., then we will do 100% refund or re-process your orders with our own liability.
Thank you for your hard work! I'm excited about the result 🙂
Top work as usual. Always on time and always very professional. Thanks
Very happy with the service.
Thanks